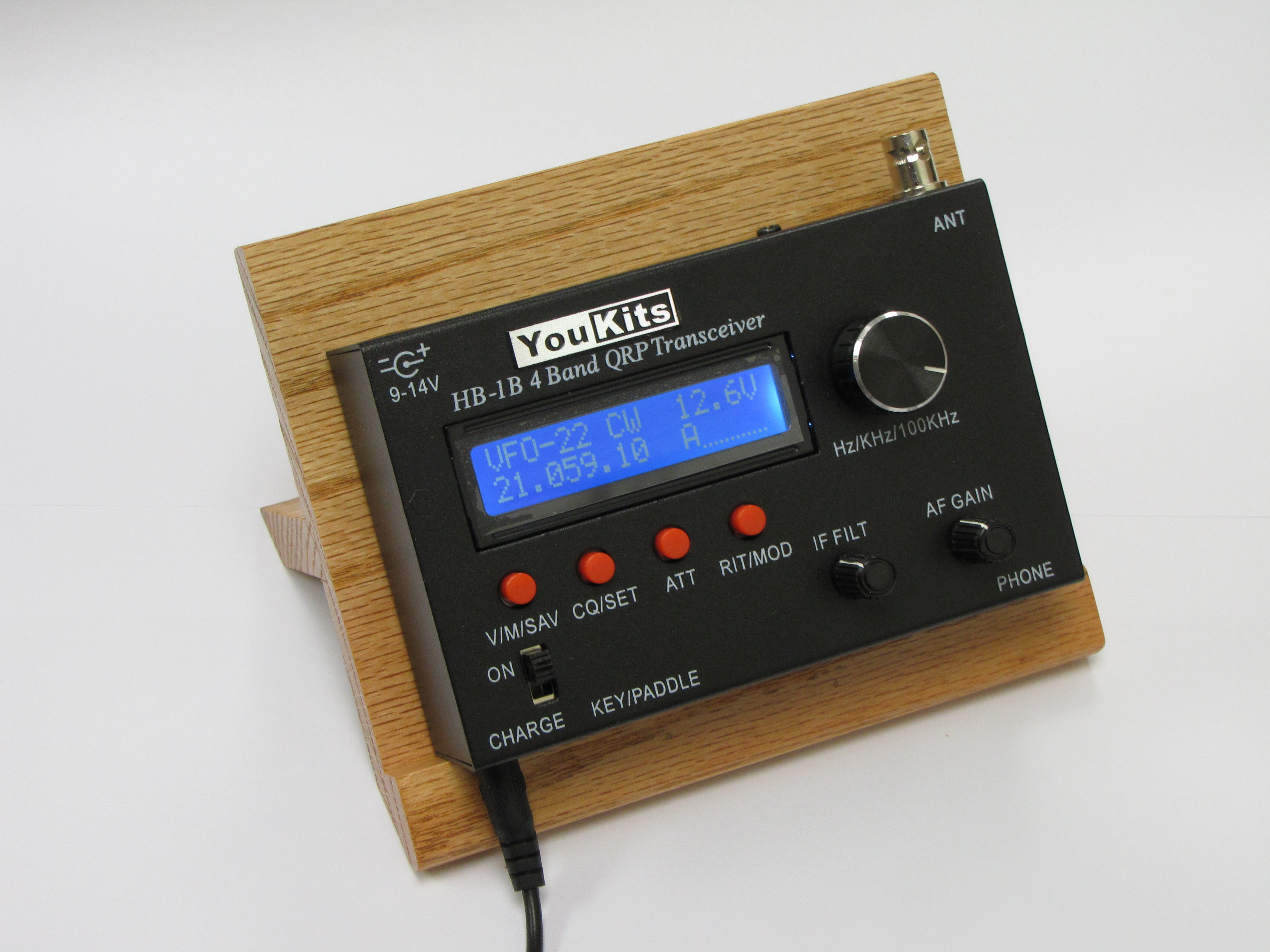 New updated model features CW transceive on the 40/30/20/17/15 meter bands (previously 80/40/30/20).
Receiver sensitivity on 17m is reduced from other bands as it shares a common bandpass filter with 15m, which is why we are referring to this as a 4 band radio rather than 5. Think of 17m as a free add-on accessory.
Transmit purity meets FCC requirements on all 5 bands.
Extended receive coverage beyond ham bands.
SWR meter added to display.
Sold fully assembled and ready to use.
Tennessee red oak rig stand with satin lacquer finish is available as an accessory.
New: transmits on the 7, 10, 14, 18, 21 MHz amateur bands. Extended receive coverage beyond the 5 ham bands from 5.9-22 MHz. Reduced RX sensitivity on the 17m band.

New: SWR meter included on digital display

3-4W output power at 12 VDC. 4-5W output at 13.8 VDC. Supply input voltage 9-14 VDC.

Power from external DC supply or included #18650 lithium battery pack. 110 VAC charging cable for battery pack also provided.

RX current draw 60 mA. Transmit current draw 800 mA @12 VDC.

Tuning steps at 10 Hz, 100 Hz, 1 kHz, 100 kHz.

Full break-in CW operation

Adjustable IF filter 400 Hz - 3 kHz

Internal CW keyer

Measures only 5 3/4 x 3 3/4 x 1 7/16 inches, not including knobs.