What's New at Vibroplex, special offers, upcoming events
New product from INRAD: The INRAD model RX7300 allows you to add a receive-only antenna jack to the Icom IC-7300. This easy to install plug-in modification requires no soldering and is easily installed and reversible. The RX7300 can also be used for insertion of accessory items into the receiver chain on the IC-7300 like receive-only bandpass filters, low noise preamps, etc. When installed, transceiver will transceive using the SO-239 connector on transmit and one RCA phono jack on receive. To use the transceiver in normal transceive operation, leave the RG-174 coax loop installed. $39.95. Use this link to see the product on the INRAD website.
NEW - DXPATROL is a wideband HF/VHF/UHF DSP receiver measuring just 2 x 1.75 inches covering 100 kHz - 2000 MHz. An amazing array of uses for this little gem, priced at only $99.95. Vibroplex is the exclusive USA distributor.
NEW - Vibroplex took over USA and Canada distribution of the 4O3A Signature equipment line on January 23, 2017. Equipment will be shipping in March. Press release posted to the 4O3A Signature Products page of our website.
NEW - YouKits has released two new products already in 2017. The EK1C 3 band QRP CW transceiver for 20, 30, 40 meters. $189. The SK1A 40m single band QRP SSB/CW transceiver, $189. Both products are sold assembled only.
NEW - Vibroplex is now the exclusive USA and Canada distributor for Easy-Rotor-Control products for USB point and click rotation control of most popular Amateur Radio rotators. Use stand-alone with your shack PC or interface via popular transceiver and logging programs.
NEW - Tennessee red oak wood rig stands with a satin lacquer finish for the YouKits HB1B transceivers. $39. See the YouKits HB1B page for pictures and details.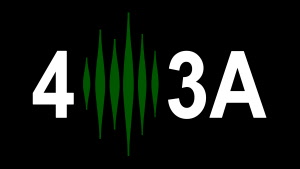 EASY-ROTOR-CONTROL